As of 6/2, the Makerspace is still closed to the public; we are open to current members ONLY. Classes are not running at this time, but we are running "Virtual" events. Please read this post for updates.
Online Wire Tree Art Class
April 11 @ 6:00 PM

-

8:00 PM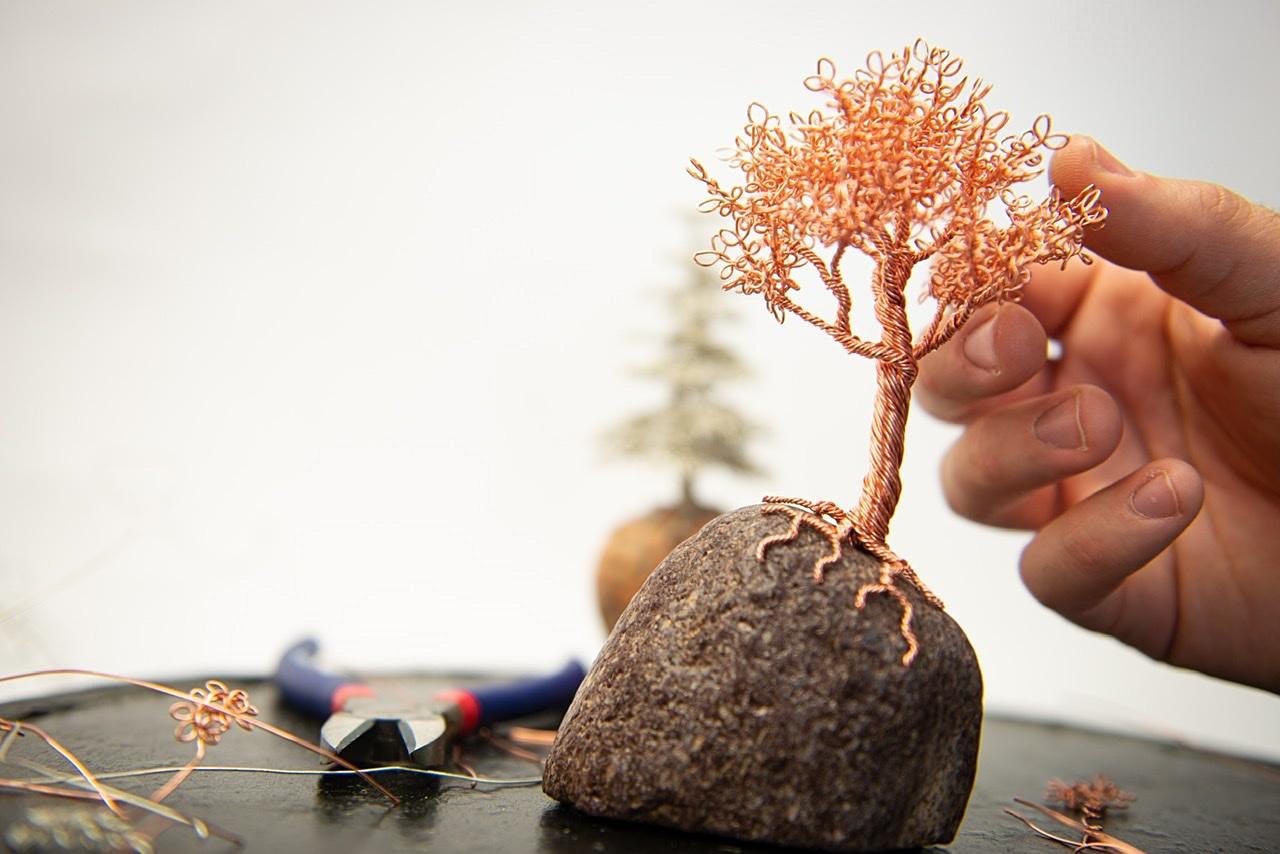 Join local award winning sculptor Ryan Kelley for an online wire tree art class!
Join local award winning sculptor for an online wire tree art lesson! Grab a fist sized rock and some basic tools and materials and learn how to create your own wire tree! Bring a part of the outdoors in for an everlasting piece of art! Artist and sculptor Ryan Kelley creatively transforms wire, wood, metal and stone into unique pieces of art.
Ryan is a young artist driving change in the artistic community around him, and an experienced sculptor with hundreds of creations and commissioned pieces to his name. Kelley's work can be seen in homes and businesses throughout the country. Over the years his pieces have grown in scale and intricacy, much like his signature trees crafted from hundreds or even thousands of wires.
Attendees need to have the following materials on hand. If you need to order them some links are included next to each item with recommendations.
A fist-sized rock, ideally with an irregular non-spherical shape that you can tie a loop around and it will stay
22 gauge non-insulated copper wire, 24 pieces cut to 3 foot lengths (Amazon) (Home Depot)
A set of small pliers – ideally one flat-nose and one needle nose (Amazon) (Home Depot)
Related Events