Please follow this link for more information about the
precautions that the Makerspace is taking regarding COVID-19 : 

more info

.
Until further notice, access to the space is restricted to members only.
We will not be running classes or allowing visitors from the public.
Open Hack Night: Mapping with OpenStreetMap
December 13, 2019 @ 6:00 PM

-

8:00 PM

Free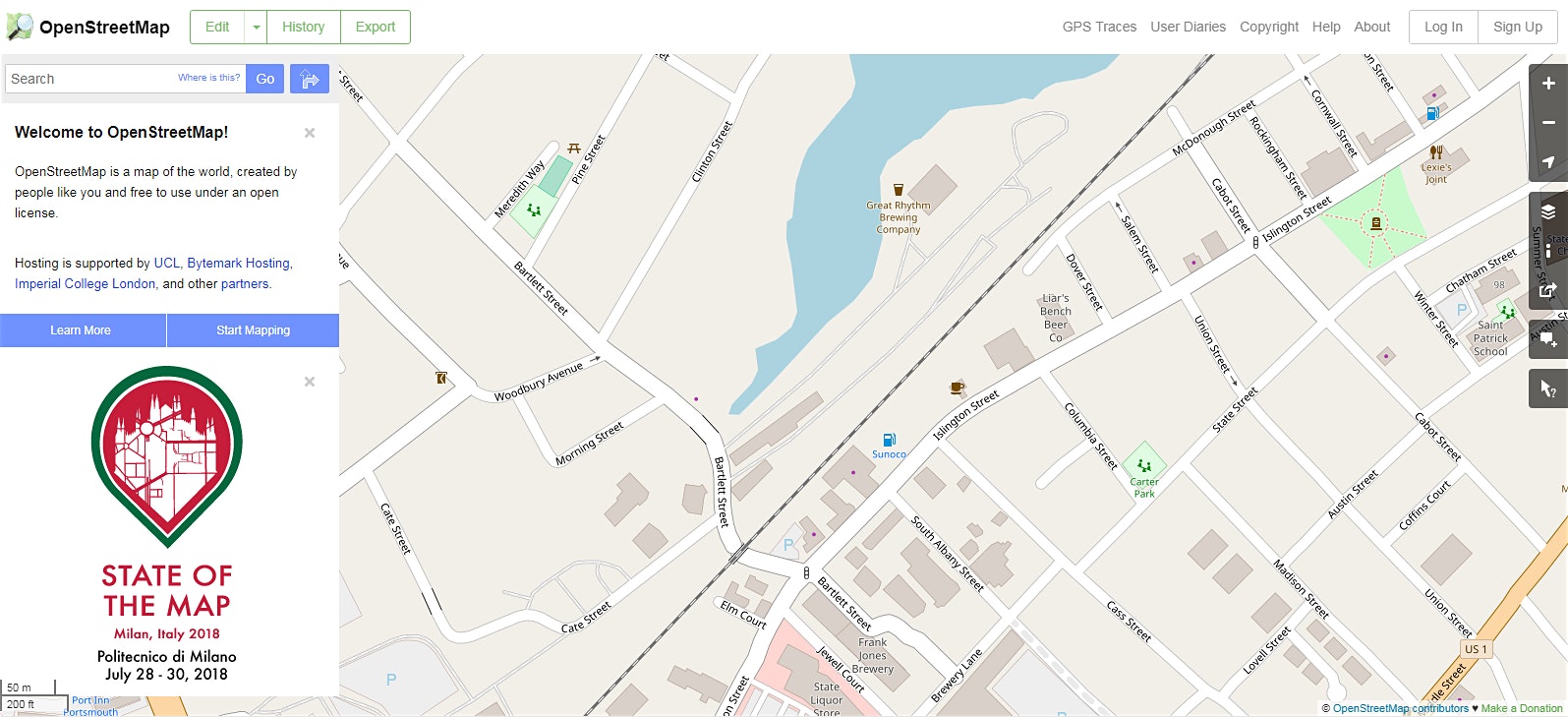 Join us for Open Hack Night December 13th! This one we will be doing a session on Open StreetMap!

Daniel Krol will give an overview of OpenStreetMap, what the data format looks like, some example apps that use the data, and finally how to edit the data on your phone and laptop. We'll even do some mapping of Portsmouth to help fill in some locations! There is some info on there already, but much more that could be added.
Suggested donation is $10, but any amount is okay and welcome. You can drop money in the donation boxes at the shop.
Drop-ins welcome! Free and open for all to attend. All ages welcome.
About Open StreetMap:
OpenStreetMap (https://www.openstreetmap.org/) is like Wikipedia for maps: All of the map data can be edited by anyone, and it's legally available to download. It's also entirely open ended as to what sorts of data you can add, with standards emerging organically. This means that it can be used for specialty maps such as OpenCycleMap (https://www.opencyclemap.org/). The free license means nobody has ultimate control of the data, just like Free/Open Source Software. There are any number of apps that use the data for iOS and Android. For the moment, even Apple Maps uses some of the data!
OSM introduction: https://www.youtube.com/watch?v=Phwrgb16oEM 
About the presenter:
Daniel Krol
Software developer from Minnesota by way of Chicago and California. Fan of free software and open data. No official affiliation with OpenStreetMap.
Related Events