Ways to help out our community space
As a non-profit organization we have a community of volunteers and members that support and sustain the space. You can be a part of our community too by donating, volunteering, or finding other ways to help!
Equipment Donations
If you are interested in donating equipment or services please send an email to admin@portcitymakerspace.com , or contact us at (603)-373-1002 during regular shop hours listed on the bottom of the page.
Please give us as much detail as you can about what you would like to donate. For tools, info like the name, model number, condition, size is needed.
The Makerspace appreciates all potential donations. Please keep in mind that we do have to be selective about what we take in however, as there is limited space and we already have a lot of common tools and equipment.
Supply Donations
There are many consumable and usable items at the space that we provide for members at no cost to them. These items include things like sandpaper, glue, 3D printer filament, welding wire, welding gas, oil-absorbing sand, pencils, paper, and so on.
We are always happy to accept donations of these kinds. Please contact us to arrange a time to drop these materials by. Email us at admin@portcitymakerspace.com or call us (603)-373-1002 during regular shop hours listed on the bottom.
Donate Money
Anyone interested in making a financial contribution to Port City Makerspace can make a one-time donation through Paypal.
Volunteer at the Shop
Want to be a volunteer at Port City Makerspace? Our elite team of volunteers is looking for new members and we want you to apply!
Makerspace volunteers manage the shop, maintain tools, organize and clean, and are extremely important members of our community.
To be a drop-in volunteer when we need a group to accomplish a task, please subscribe to our newsletter and tell us that you want to hear updates about our Volunteer Opportunities.
To be a regular volunteer you will take on one of the scheduled 4-hour shifts. Please fill out the application if you are interested in helping out the shop as a regular or occasional volunteer!
Volunteer Application
The following is a series of referral rewards links that if used will benefit the makerspace in various ways. It's typically an in-kind donation of between $1 and $100, but every little bit counts! The more people do these the more it adds up!

Choose us as your non-profit through Amazon Smile and Amazon will donate a portion of the profit from your purchase to us! The more people that use it, the more Amazon will donate! If you buy a lot through them please use it and help us out a lot.
We also have an amazon wish list of various consumables and other things we would benefit from having donated!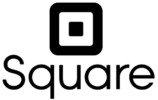 If you sign up for a Square account through our referral link, they will allow us to process $1000 worth of transactions without any fees.
If you use this referral link when you sign up for eventbrite they will donate a portion of their processing fees to us when you host paid events.
If you sign up for a Dreamhost account using this referral link, you can get $50 off your hosting and they will give us $47.