Supermax Drum Sander
Jump to navigation
Jump to search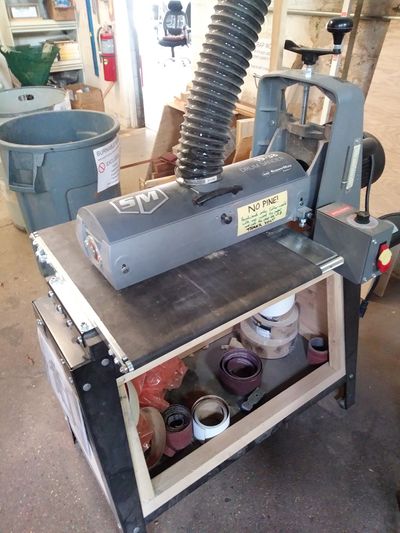 Guides and Manuals
[
edit
]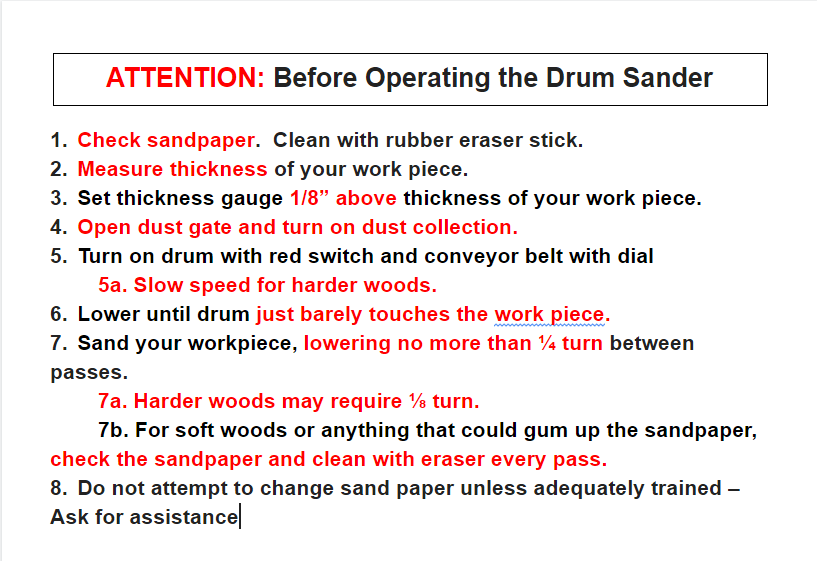 General Tips and Safety
[
edit
]
Do not operate sander without dust collector connected to the dust cover.
Always disconnect power before servicing or adjusting.
Take light passes. Make sure to go slow and light if the material is hard like maple.
About our machine
[
edit
]
We have reels of sandpaper that is meant to be cut in to specifically shaped strips. To cut a new strip, you must either use an existing and known good strip as a template, or cut to a specific length and use a wooden template to cut the angle on the ends.
Helpful Videos
[
edit
]
Maintenance
[
edit
]