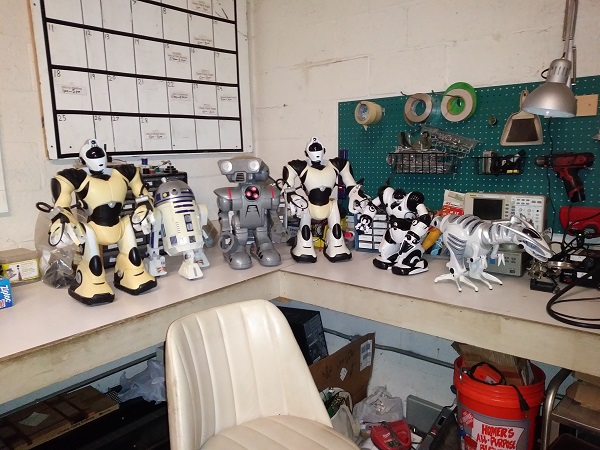 To hack something is to take something apart and change the way it works. Anything can be hacked from appliances, toys, clothing, furniture, vehicles, robots, and whatever else you can get your hands on. It's a exploration in the way things work, and seeing what interesting ways they can be modified.
At our weekly Open Hack Nights, we invite everyone to come and tinker with us! Whether you repurpose fabric and furniture or tinker with toys and electronics, all are welcome to these events. We have a lot of interesting things to take apart in our Electronics Lab's scrap bins, plus plenty of workspace for those that just need room to tinker and want to be around others. We only open our Electronics Lab and Classroom for guests at this event, the rest of our shop is off limits for non-members.
Every Friday at 6pm, join other makers, explore the way things work, and make them do something interesting!